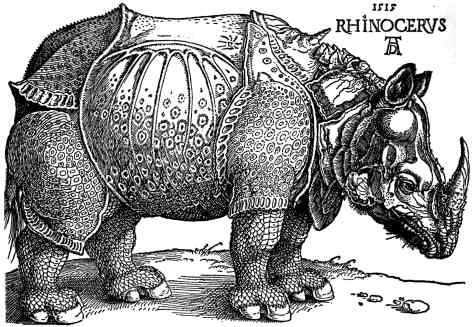 One of my favorite stories in art history is about Durer's etching of a rhinoceros. Durer had never seen a rhino, but his friend Moravian friend had. He sent him a letter with a written description. Photography did not exist, so the only description Durer had was the written one his friend had sent him. The words were translated by Durer to a visual image. It was an interesting result, not exactly looking like a rhinoceros, but a cross between a rhino and an armored tank!
One of the lessons I did with elementary children was to read the description of a Rhino his friend had written, and then ask the children to draw an image form the written description alone. It was always fun and an interesting result.
http://en.wikipedia.org/wiki/Dürer's_Rhinoceros(in clickable form in websites of interest column on right.