GREEN

ART STUDIO'S? YES, I MEAN

GREEN

, ECO FRIENDLY KINDA

GREEN!!
EnergyXchange Studio's Google
In Western North Carolina there is a unique art studio that is built on a land fill and utilizes the land fill gas for firing its kilns. The concept seems like science fiction, or the future coming true far sooner than we would believe. These "crazy out of box thinking" artists have come up with an impossible idea and made it work.


Kiln firing with landfill gases Google image
Yancey and Mitchell counties are two of the most rural counties in North Carolina. There are many areas of note;
Penland School of Arts and Craft
, Maryland Community College and Mount Mitchell, the highest peak East of the Mississippi River.
from google image
There was a landfill in the area that was closed in 1994. It seemed like a good idea to figure out how to make use of the potential energy so local leaders researched ideas for possible use. They created the EnergyXchange which is a craft incubator studio that supports development of artists and greenhouses that cultivate endangered flora while using the landfill gas..more on this article.
This article
makes one think of all the possibilities that are out there, what else that could be done, it the right leadership, creativity and visionary minds come together. What could be done in your area, how could we re-use our waste, our thrown away products and goods, and how can we use the Earth's energy that would other wise be wasted? Creative individuals like artists can think and brain storm like no one else, so a partnership with science and engineers would make a winning team would it not?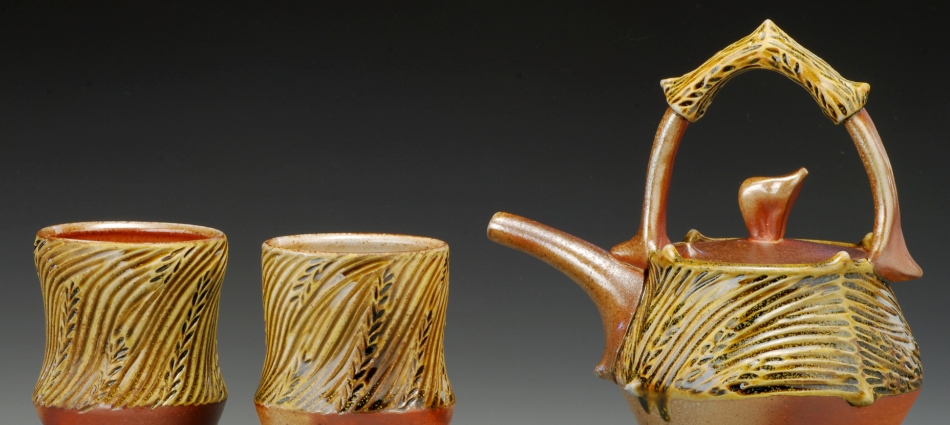 Joy Tanner Tea Pot EnergyXchange Studio's
What are your ideas? How can we be smarter about energy and support the arts at the same time? Post your ideas here under comment or send to me at Rabbits5@aol.com and I will post them for you. Lets come with more solutions like the EnergyXchange!