MURALS GALORE!
Montreal Mural Festival
Montreal is a wonderful city. I went a number of years ago with a friend to the conference for the
Association for Death Education and Counseling. I was tagging along as the art viewer while my partner attended the Conference.
It had just turned spring after a harsh winter and everyone was delighted to see the sun and flowers peaking out for growth. I fell in love with the city. It was quaint, charming, modern, and definite art town with wonderful galleries. The food was delightful and a great ethnic variety.
Montreal Mural Festival

from google image for educational purpose only
I wish there had been a mural festival then, I would have absolutely stayed for it. After viewing the mural program in Philadelphia I was hooked. It is such a fantastic way for the general public to share the value and beauty of the arts.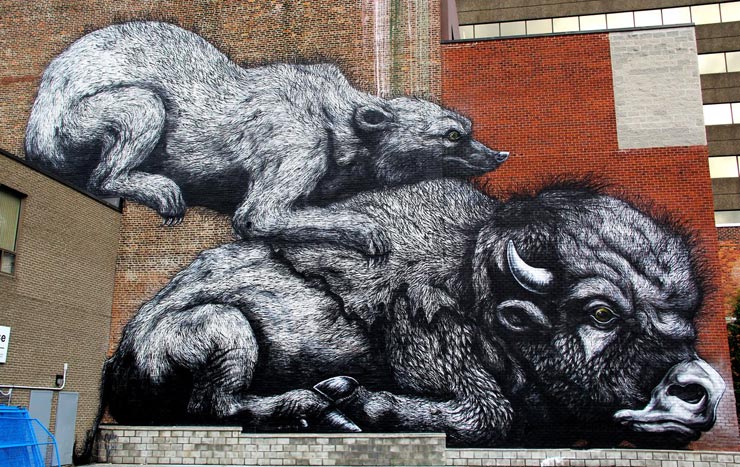 Jamie Rojo and Steven Harrington Montreal Mural Festival
As museums have gone up in cost, it is not as easy for low income people of families to attend. But murals beautify the city and they can be shared by all!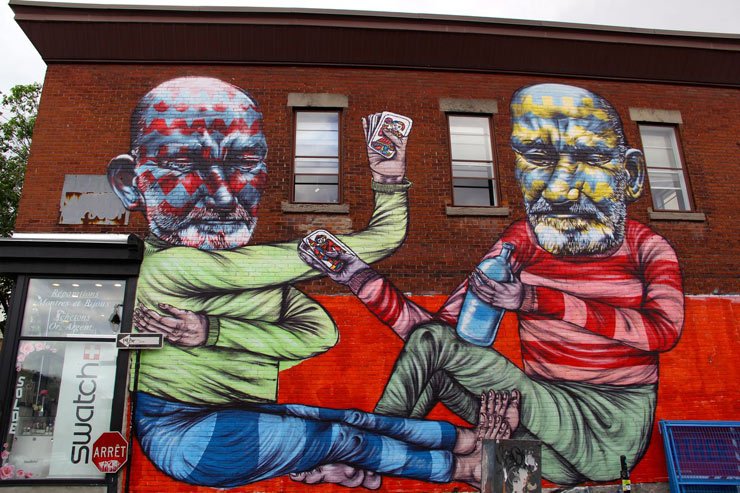 Jamie Rojo and Steven Harrington Montreal Mural Festival
So when I ran across this on line I had to share it with you. Recently cities near me and those I have visited have had a mural added to their venue, but a whole festival!!!! Wow! So now lets take a look at the Montreal Mural FestivaL. A massive event took place this summer with over 20 artists form different countries and 800,000 people visiting over a four day period!
When in St. Petersburg and Tampa, Florida recently I observed two new large murals that had been added to the cities public art. Now in Asheville, North Carolina I have seen several murals throughout the city.
Perhaps, just perhaps, you can plan one for your community as well! Diego Rivera was right it is the art of the people!!