There is this fun book that you might enjoy. It is called
"Secret Lives of Great Artists".
It is a sort of sensationalized pop culture book of facts about master artists lives. I thought I would share a few with you.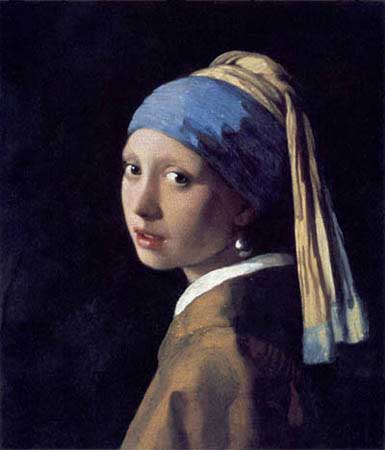 The Girl With The Pearl Earring by Vermeer
from google
One of the first I happened to read about was Vermeer. Evidently his wife bore him 15 children in twenty years! So it is evident she spent a good deal of time being pregnant. It is thought he often used his wife for his model, so it is no wonder many of his paintings have women who appear to be expecting!
from google image for educational purposes only