Minimalist in look, maximalist in food!
There is this place off of Jackson Square in the French Quarter called Stanley's. You can stop in for cafe au lait, or a scrumptious breakfast or lunch. I had gone with my friends down to the Quarter (as the locals call it), it was hotter than hot...sweat rolling down my back in rivers...I had looked at the various art hung by different artist on the wrought iron fencing, watched the entertainers who paint themselves silver and gold and pretend to be statues, and I had watched the tarot card readers real in their clients for a promise of a glimpse of the future. So I was tried and ready to sit while my friends kept walking and looking. I sat down at the counter, order a cafe au lait and watched the waiter take care of other tourist. It struck me as I looked at the minimalist diner and bare whiter that white tile walls that it looked like
Edward Hopper's
(
click)
painting...Night Hawks...people in a diner at night. See what you think? But if you go to New Orleans, by all means go and eat at Stanley's...it is well worth the visit!
Stanley's French Quarter
photo Elizabeth Gordon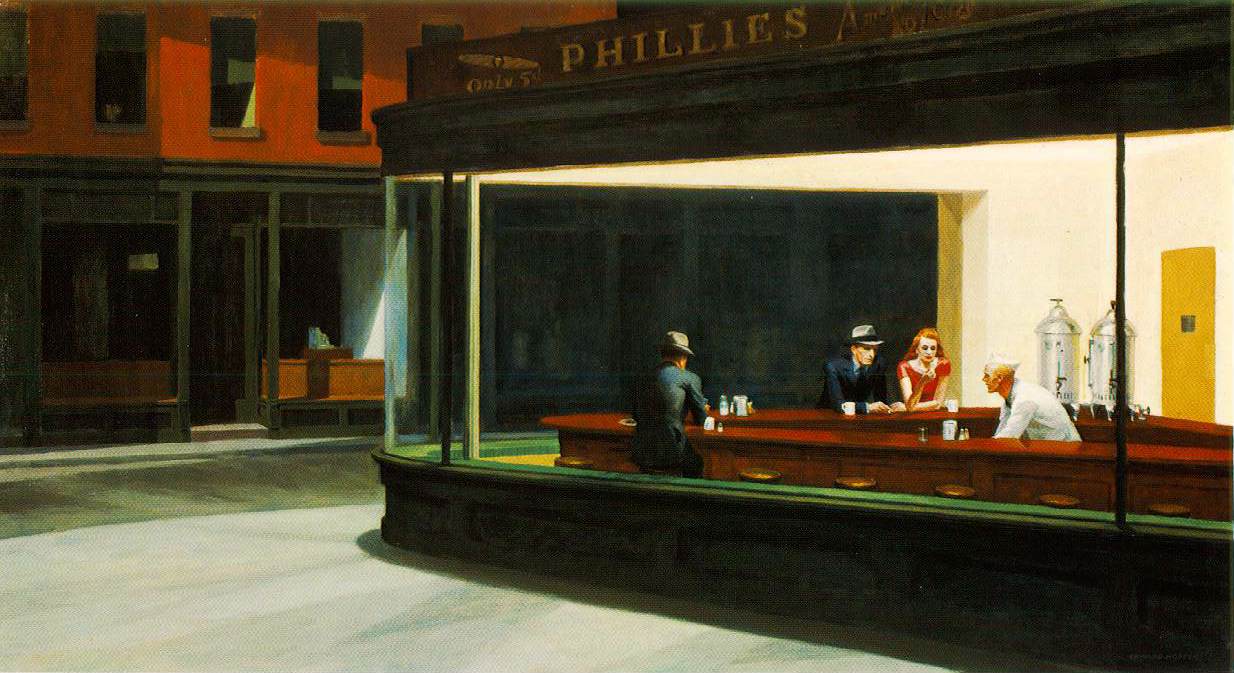 Night Hawks by Edward Hopper
from google image
Stanley's French Quarter New Orleans

photo Elizabeth Gordon