A CULTURE OF VIOLENCE
URBAN AGGRESSION IN OUR CITIES
Take a look at artists who paint or sculpt or create about violence in urban communities. They help stop and take a closer view of all the facets of our world, the parts that are dark and hidden, that are not our best moments as human beings....in some works we reflect, others we feel rage or sadness and in other we think how we might change things and make them better. Some artists think it is not their roll to make a difference, but only to express what they see as a reflection....others see art as a strong positive way of effecting change in communities and the world toward the good. How do you see it, what role do you see art playing in changing communities that are infected with violence?
Bresson is a brilliant French painter who uses the techniques of the old masters to address complexities of our modern era. His technique and skill put him in a class of Toulouse and other master artists. When we look through his eyes into this hidden world that skirts and breeds in our inner cities, it is almost like looking down Alice's Rabbit hole. It is a world we know exists, we live in and around, but few of us have a passport to that world.
Bashir Malik was born in Wisconsin. His parents were activists in the community tying to make a difference in inner city neighborhoods for the good. Bashir inherited the same passion for making a difference using art as his conduit.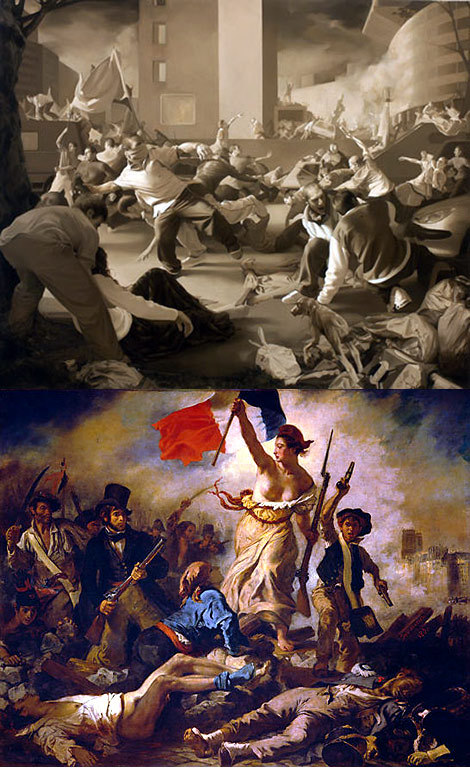 Guillame Bresson
Dans Sur Toille
google image
Romare Bearden
Carl Fredrick Reutersward
Non Violence
google image