DO WE LIVE OUR LIVES IN THE DETAIL OF EVERYDAY OR DO WE LOOK UP AND SEE BEYOND?
Georgia O'Keeffe's Flowers from google image for education only
Zen would tell us to focus on one act, to perfect it so well that it becomes a spiritual act in itself. But most of us are just trying to go to work, but groceries, feed the kids, get the car fixed, go to the dentist, or decide if we want paper or plastic at the check out counter. The details of life can overwhelm us, mesmerize us, so we just go on in an kind of survival mode.
Picasso's Bull Sculpture made from a bicycle seat and handle bars
But we have those moments when we look up, we look beyond, and we imagine. Sometimes these moments come out of the blue, as an epiphany, and other times it is one of life's dramas that awaken us: the illness or death of a loved one, a major illness of our own, a world event of war or natural calamity and the like. I can point to my moments as you can yours, but they stop us in our tracks and slap us awake.
La Momma Morta from Philadelphia Story
as Tom Hanks character faces his own death
due to the aids virus devastating effects
Sometime it is an
aha
moment and sometimes it is an
oh no
moment. Which ever it is, we see and think differently..we are almost hyper aware. This is where the arts step in..where art is created, where imaginations are enlivened, where music scores are written and opera scores sung. It is where inventions come to life and visionaries see the future.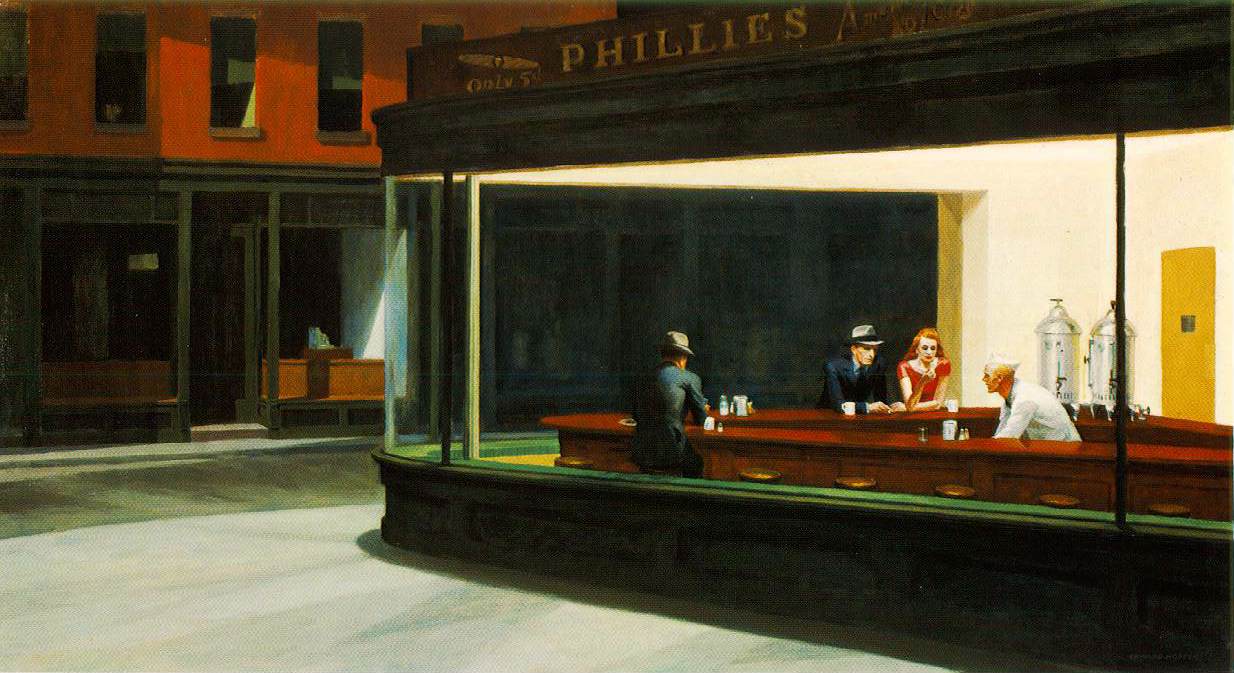 Edward Hopper's Nighthawks from Google image for education only
How do we translate the ordinary into another language…how do artists find another vision…how do some people see the same thing so differently?
Andy Goldsworthy, Environmental Artist
That is what we are exploring now. Lets look at a few more artists elevating the ordinary to a fine art!
Andy Warhol's Marilyn