A CLOSE ALLIANCE
Art and Science
Earth's Atmosphere has little friction which allows stars and planets to move freely along their path

….from google image, for education only
I have always thought music and math had an affinity for one another and visual art was more closely aligned with science. Dali thought so as well. He met often with the brightest scientific minds of his day. He was mesmerized with the concept of DNA. The new Dali Museum in St. Petersburg, Florida has stairs that are designed after a helix.
Dali Museum, St. Petersburg, Florida

Originally there were to be a double helix, but the building design did not allow for it. The building it self is a hexagon. The same architectural firm that designed the triangle addition to the Louvre.
For more information on Dali and the Dali Museum contact Peter Tush, Education Director.
Dali Museum with Hexagon Shapes on outside of building
A celestial storm

from google image for education only
My Mother was a science teacher and I think it was her love of nature and science that influenced me to become an artist.
She taught us about the constellations, fossils, and the call of birds. We opened geodes to find the crystalline beauty within, and we pieced together bones of ancient peoples who once lived on the coastal regions of Florida.
Geodes like the ones we found on Ballest Point, Tampa

We looked through
microscopes
a
and telescopes to learn about the world around us. We had chemistry kits, and made light come alive without plugs, and volcanoes erupt with baking soda, and learned how apples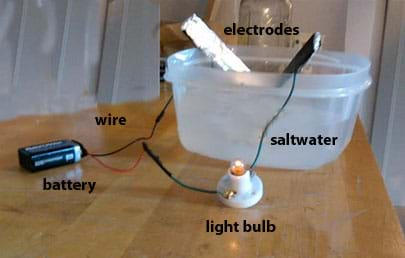 and onions can taste alike if ones nose is pinched. Life was a constant wonder and the exploration of our world fascinating. I think growing up with my Mother was like one big science class in continual flux.
The beauty of the world under the microscope…
Even the most deadly of diseases can look beautiful under the microscope

from google of education only
I ran across this article on the contribution of artists to science and found it very interesting…here is a section for you to read below for the full article just hit link. It is a wonderful piece about the value of art to science.
The Contribution of the Artist to the Scientific Visualization
a paper given by Vibeke Sorensen
in a talk at the Jet Propulsion Laboratory, Pasadena, California 1987
"An artist is many things, but generally it could be said that artists are individuals who are working towards a deeper understanding go the world in and around them. Artists are acutely sensitive to the environment, organizers of large amounts of data into an aesthetic expression of his or her world. Artists are the explainers and representers, pattern matchers, people who find unusual relationships between events and images. Artists are creative interdisciplinarians. They rework and integrate information subject to functions and tests, render or give data shape, express essence and make clear. They help us to see in new ways and understand that which is difficult to see, making the invisible visible.
Artists are idea people, creators, and conceptualizers, predictors, people with ideas connected to the future. They are people who create something completely original and new, something beyond the known boundaries of the information base. By using or inventing tools, they show new uses and applications that synergize and synthesize fields. Artist push the limits of technologies, bringing them to previously unattained goals. They see the next steps, make leaps, put together elements in new and powerful ways.
Artists are bridges to the rest of the world. They understand perception and know how to communicate information. They know the technologies and language of media. Their work is linked to the general population as their inventions and ideas translate directly, often seen as improvements in understanding and the quality of life, improvements upon less efficient and more laborious methods of working, becoming mainstream as society discovers their work and catches up."


I can also remember when I was first introduced to the Scientific Method and thought someone had handed me a key to the universe! I thought oh what a practical way to make sense of solving any problems or questions one has. It occurred to me how similar it is to the artistic process.
The exploration of our world our space, the sensitivity to all of its nuances and connection make science and art natural partners. Check out the first link I provided for you on artists who use science in their work and then for fun track the space station live as it moves around the Earth!
Below are two sites for you to enjoy..one links you to artist using science in art work and the other to the Space Station live as it rotates around the world.
Artists who Use Science in Their Work
The Space Station
Live.