FOOD
ART
LIFE
FOOD
ART
LIFE
FOOD
Chestnuts on a Japanese Farm google image
Variety of Japanese Dishes google image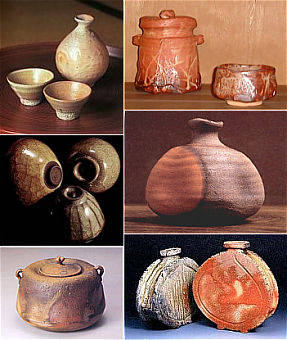 Japanese Pottery google image
Japanese Eggplant Dish google image
Nancy and Taakaki Hachisu

google image
Nancy cooking at Hachisu google image
I remember reading a book about Zen and how attention to one thing completely can be an art in itself...I think the example was sweeping a floor and how rapt attention to the act of doing something can make that one act be one of great beauty. I have always been enamored with the Japanese culture and arts. When I saw the blog on Japanese farm food(click), I thought about how the attention of Nancy and Taadaki to the act of growing and cooking food was an art. Nancy loved Japanese food and went to Japan to love for a year, then she met Taadaki. They had common interest and married. Nancy now lives permanently in Japan with Taadaki on their farm and lovely home. I think you will find her blog as interesting as did. She has also published a cookbook I intend to buy on Japanese Farm Food.
I think that it is our intention as individuals to be creative in our lives and our expression of that intention that makes us artists-in one way or another.
My nephew Aaron and his wife Susan have turned their yard in a suburban
Greenville, South Carolina
neighborhood into a sustainable garden. They grow all kinds of amazing edible things. I think you may enjoy their blog as well. It is
Tyrantfarm
S.
Check it out and let them know Rabbit's Moon Studio sent you there.